Course details
Having a big head shrimp Furaya · Nagoya Cochin cooking charcoal grill etc. All you can drink ★ Luxurious! Nagoya meal course ★ 5000 yen including tax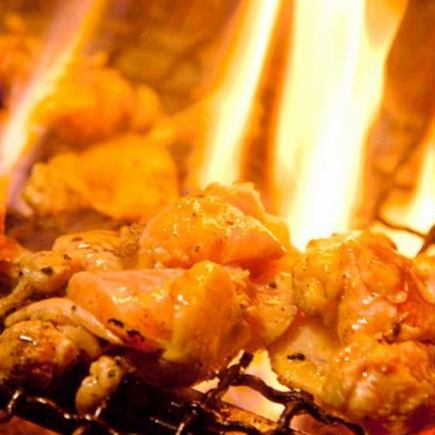 By using a coupon5000 Yen
All-you-can-drink available

2 hours all-you-can-drink
Available days for reservation

Monday - Sunday - Public holidays - Holidays
On weekdays only for course price plus 500 yen per person plus plus 500 yen for drinks all-you-can-eat 3 hours system! A bit luxurious Nagoya Rice Meat Experience Course ♪ By all means this course is definitely a must for sightseeing, business trips, etc. in Nagoya!
Course menu
Nagoya Cochin's raw ham
Five kinds of seasonal sashimi
Coloring of organic vegetables Mimosa salad
Nagoya Cochin Wing
Headed large shrimp Furiya miso sauce
Cochin skewer platter platter
Nagoya Cochin Charcoal Grill
Eel noodles rice
Matcha eucalyptus
※ There is the case that the course content by buying situation is to change.Please note.
* In case of using credit card, we will receive consumption tax separately.
All-you-can-drink menu
·draft beer
·draft beer
Shochu
· Rock, water split, hot water split, oolong split
· Hot sake 2 Go
· Recommended sake
- Cold sake 2 Go
· Recommended sake
·Cocktail
Cassis, peach, gin, vodka, Kahlua
· Chuuhai
Lemon, plum, grape, oolong, Calpis, lychee
·plum wine
· Plum wine rock, soda dish, hot water split
·Soft drink
- Oolong, orange juice, grapefruit juice, Calpis
Coupons that can be used with this course
2018/07/03 update